We are proud to say
In order to meet our customers' requirements, we have been overcoming various obstacles and difficulties since we started our business in 1971.
We promise to change ourselves continuously so that we can keep on creating new values for our customers, no matter what kinds of economic environments we are going to be faced with.
Company Credo
1.We create new values.
2.We realize all employees' happiness.
3.We contribute to the society.
Innovation and Speed are our Motto!
Now Food Industry is changing drastically with a very fast speed.
We, Toshoku, are strongly determined to continue living up to our customers' expectations by exceeding the limit of old-fashioned wholesale business style.
We focus on Innovation and Speed!
We have a firm resolution to contribute greatly to the prosperity of the local society through our business.
T. GODEN
President and CEO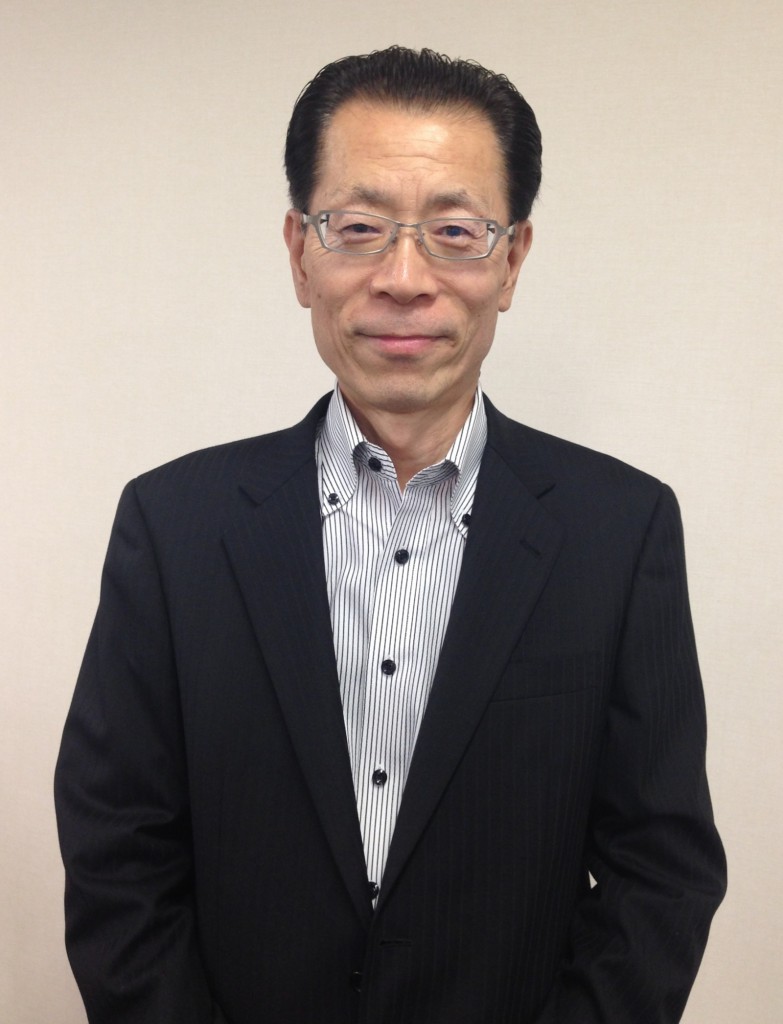 President
"Why is Toshoku always chosen to be a supplier?"
"Let me tell you why."
1.Speed
One of the most important factors in the wholesale business is definitely speed and quick response. We can quote the prices to you upon receipt of your inquiries, because we handle wide range of food items and confectionaries. Also we usually ship goods within a week after receiving your P/O because we have fairly large amount of inventory of various items.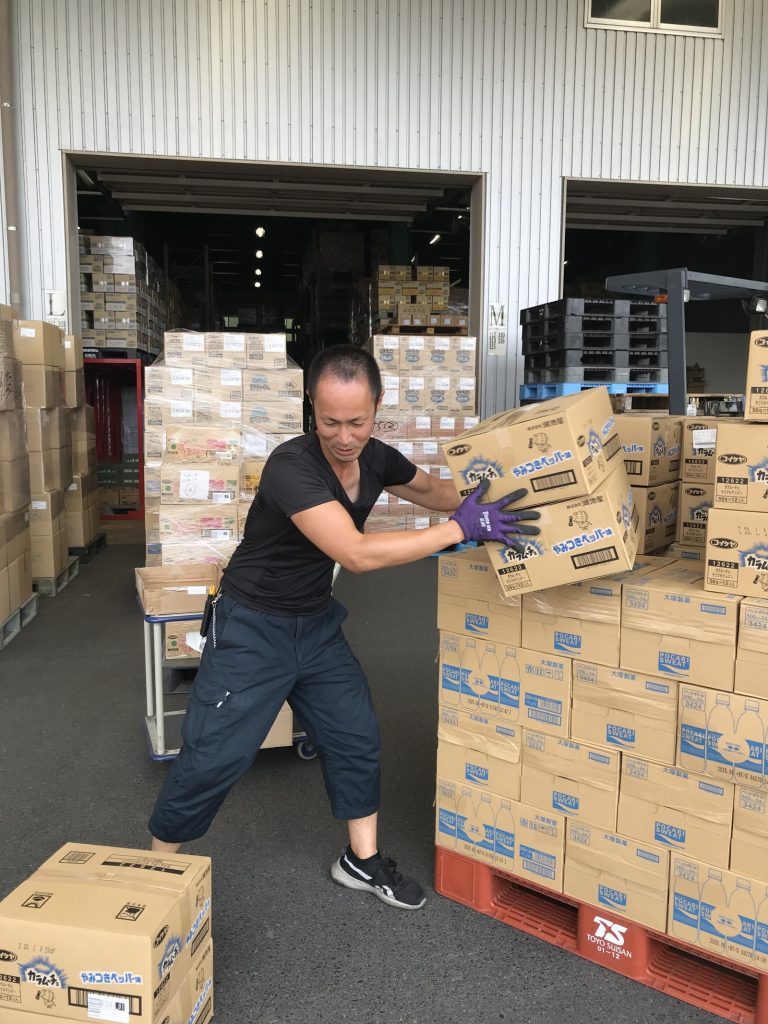 2.Coverage of Markets
Our Head Office is located in Fukuyama, Hiroshima Pref., in the western part of Japan. However, we sell goods to many customers all over Japan, including Kanto, Tohoku area which are in the eastern part of Japan. The main reason is the combination of our competitive prices and fairly low freight costs.
Normally, ordinary wholesalers cover their own territories, never far away areas due to expensive freight costs.
Also, we make shipments to overseas such as US, Hong Kong, Taiwan, Australia and so on.
Domestically or internationally, we are pleased to deliver goods.
Wherever you are, we can make shipment to you with a swift manner.
3.Coverage of handling items
We deal with not only National Brand items such as Nestle, Ajinomoto, but also locally well-known, very appealing items, which are produced by medium-small sized, very unique manufacturers. Therefore, if you are looking for some eye-catching goods for the special sale, please contact us.
We are confident to satisfy you. You name it, we have it!
So we want you to count on Toshoku!
4.Staff Power
Toshoku is blessed with many hard working, highly motivated staff. They have lots of knowledge and plenty of experiences, although many of them are rather young age. In fact, majority of sales division staff is in their 20s and early 30s.
One of our company policies is to intentionally give each staff a lot of chances such as meetings with customers and business trips to overseas even if they are inexperienced. We train them to improve their skills and abilities through actual experiences.
Toshoku is ready to support you to solve your problems and concerns if you are in trouble with high buying prices and limited purchasing items.
Our handling items
We provide various goods with super markets in Japan. Main items are as under:
Grocery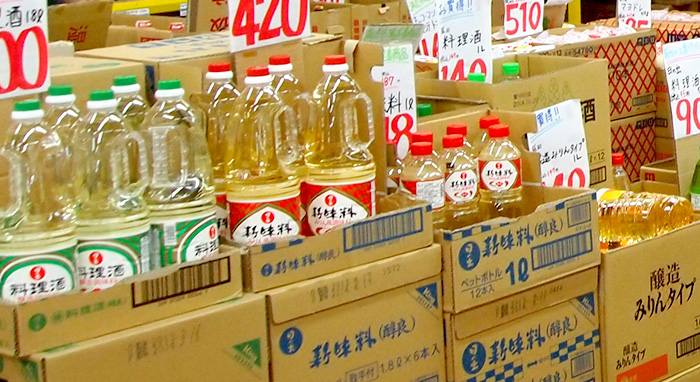 We regularly handle more than 3000 items of general food such as seasonings, powders, dried foods, canned foods, bottled foods and beverages that are indispensable for daily dining.
We are proud of supplying on-sale type of goods at eye-opening prices to chain stores and retailers.
And our customers often use our offered goods as sales items to attract consumers.
Confectionaries and Snacks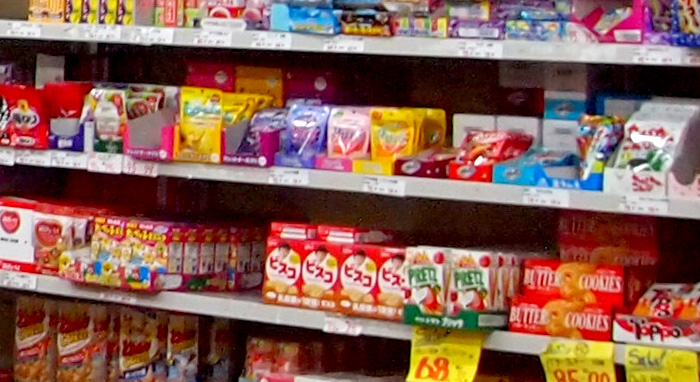 We are strong to provide a wide variety of products including major NB goods and small-sized local makers' products.
So we have confidence in collecting various goods at competitive costs from all over the nation.
We are certain to meet your requirements.
You name it, we have it!
Produce and Fruits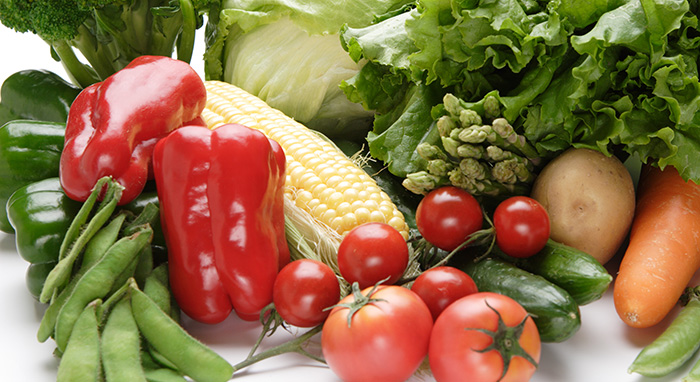 Produce and Fruits
We have close relationships with the local produce suppliers and wholesalers in Fukuyama.
Therefore, it's relatively easy for us to get the latest info and trend on the market, compared with our competitors.
By making the most use of our advantageous position and human network,
we collect and provide fresh produce and fruits at rather low prices with you.
You can purchase fresh vegetables at our Manten Mart, located next to Fukuyama Produce Market. See the map below.
We think we can live up to your expectation!
Sundry Goods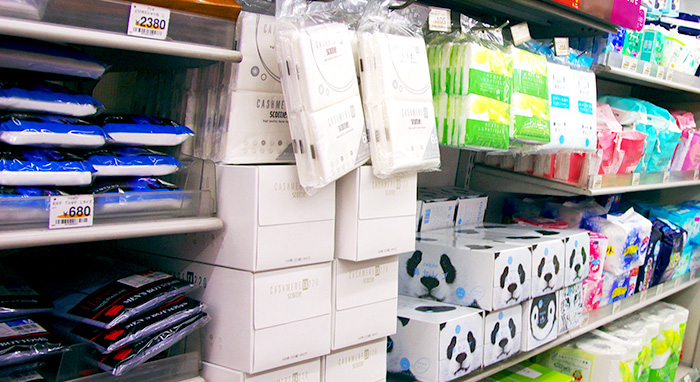 We are mainly handling major disposable goods such as tissue papers, toilet papers , facial masks.
On the other hand, we put emphasis on the NB makers' outlet goods such as detergents, shampoo and treatments.
Thanks to our nation-wide purchasing network, we are able to provide you with good-selling goods at attractive prices.
The point is these goods are not sellable all the time due to the nature of outlets.
Luckily enough, however, we manage to collect these outlet goods time to time.
Daily and chilled Items
We take care of all types of products covering from Japanese dishes such as tofu, bento, natto to western items such as cheese, butter, and ham.
In fact, we have expanded the range of handling items one by one based on our customers' requests.
We are sure you will find unique, authentic, locally well-known items that are not found in major chain stores.
Please come to Manten Mart and enjoy seeking unknown treasure!
Frozen food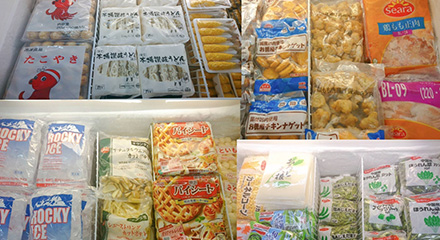 We mainly focus on pro-use, big-sized goods.
Our major items are edamame, udon, vegetables, chickens and so on.
In fact, we are planning to expand line-up items more widely in the future.
You can count on us!
Manten ichiba Fukuyama-ten
●1-2-31 Hikinocho, Fukuyama City, Hiroshima Prefecture 721-0942
084-941-5835 
FAX.084-941-7050
●Business hours
         5:00-19:00 (Mon, Tue, Thu-Sat)
     6:00-19:00 (Wed, Sun, public holidays)
●Open all year round
(excluding New Year holidays)
●Parking lot available
Company Profile of Toshoku Corporation
| | |
| --- | --- |
| Started | May in 1971 |
| CEO | T.GODEN |
| Capital | 30 Million Yen |
| Number of employees | 85 |
| Type of Business | Foods wholesaler & Exporter |
| Address of Head Office | 1613-54, Hojoji, Ekiya-cho, Fukuyama City, Hiroshima Pref., Japan |
| Zip Code | 720-0942 |